Contact Us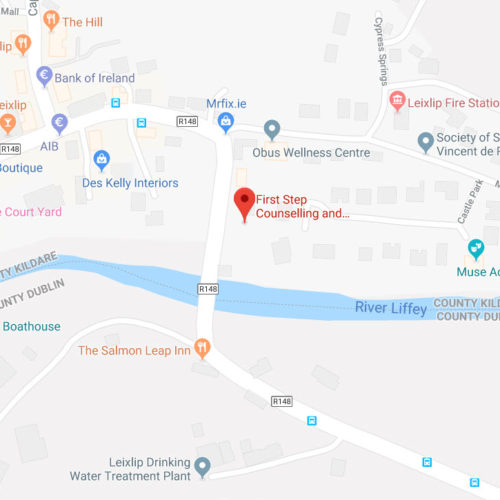 Appointments are available from 9 AM until 10 PM, Monday to Friday.
Address – Keepers Cottage, 3 Dublin Road (just off Main Street) Leixlip, Co. Kildare.
Telephone – 0872156038 or 0877933796
Email – [email protected]

Directions – Keeper's Cottage is the first building on the right after the Salmon Leap Bridge in Leixlip coming from Dublin. It is recognisable by its bright red door. It is directly on the 66, 66A and 66B bus routes. To protect your own and others' privacy please arrive at the appointed time.
FEES
Fees for sessions can vary according to your circumstances.
Individual sessions cost 50 euro.
Couples sessions cost 60 euro.
Students and welfare recipients can receive sessions for 40 euro (with a valid student card for students) and welfare card for welfare recipients .
Email us or fill out the form below – [email protected]


• Distress
• Low self-confidence
• Bereavement
• Lack of motivation
• Depression
• Anxiety
• Stress
• Problems with relationships
• Problems at work
• Problems with adapting to major changes in life e.g. getting married, a new baby, changing jobs or moving house
• Difficulty managing feelings of anger or frustration with those around you
• Substance abuse
• Problems with eating and body image
If you are having problems with any, you may need someone to talk to.
When problems arise in life it can be difficult to see a solution. It can be even more challenging when we try to solve them alone. First step counselling provides a safe place for you to discuss any issues you may be facing in your life. We provide the support needed to identify solutions and to help you to make the necessary changes or decisions. Sometimes we just need someone to listen.